Access Clinic
The Access Clinic provides same day services to individuals in need of immediate mental health assessments and crisis appointments. The Access Clinic operates on a walk-in basis; no appointment needed. Clients are encouraged to come in as soon as possible, starting at 8:00am to be seen that day. It is recommended individuals call ahead of time as it helps Eligibility Specialists to gather essential information for a pre-screening and to prepare individuals for their visit.
Upon arrival to the clinic you will be asked to complete intake paperwork, including an application for services. An application for services can be found on the website under "Application for Services" tab and completed in advance to expedite the process. Once all the intake information is completed, you will be put into the Access Clinic schedule for that day on a first come, first serve basis. Diagnostic Assessments take between 1 to 1-1/2 hours.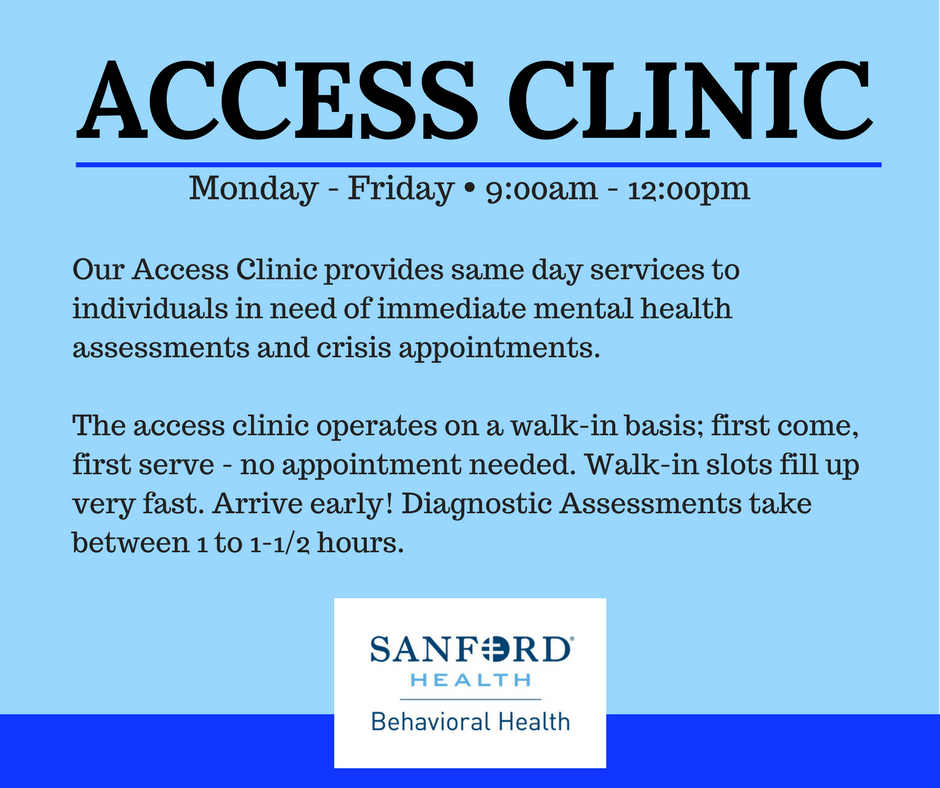 Insurance
The Access Clinic accepts most insurances. Those covered by Medicare and UBH are advised to call in to inquire as to availability and ensure coverage. If a credentialed clinician is not available, an appointment will be arranged.
Requirements
Insurance information.
Social Security Number.
Health Care Provider information.
A list of current medications, if applicable.
Documents related to court orders, if applicable.
Established legal guardian accompaniment for minor children.